Telemagic + Biyi Zhu presents:
1 MOP Cinema
Visual Dialogue Exchange between Macao (CN) and Amsterdam (NL)
The 1 Euro Cinema is a small travelling cinematic oracle that will show you a random film in exchange for €1. This machine decides what you will watch… and you'll either get a bang for your buck with a short documentary or have to quickly enjoy a 1-minute video clip.
The Cinema features over 40 films made by Dutch and non-Dutch artists, revolving around themes such as tangible media, new social changes and invisible technology. The collection is currently curated by Telemagic and functions as a dialogue piece on new media.
For the first time ever, the Cinema crossed borders to Macao and temporarily changed its name to 1 MOP Cinema. This version not only features films from the existing collection, but is expanded with new films from talented Macanese and Chinese artists.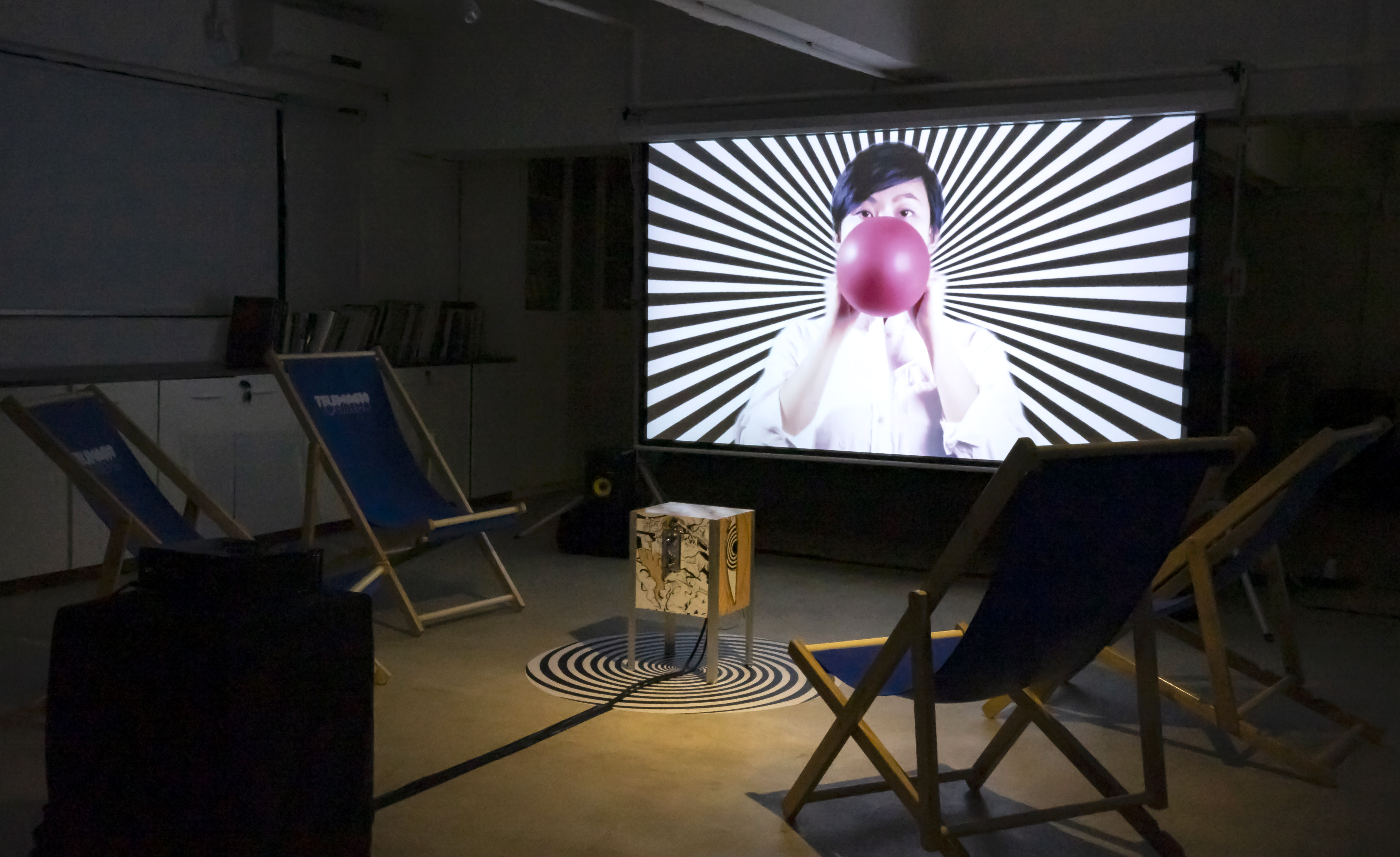 About the exchange
In the summer of 2019, the Cinema was part of an exchange program with the Design Center in Macao, China. In collaboration with video-artist and designer Biyi Zhu they have hosted an open call to expand the film-collection with work from young, talented Macanese and Chinese artists. 1 MOP Cinema's collection was expanded with new Macanese films on digital magic, gambling and political chaos.

After Macao, the 1 MOP Cinema will be exhibited in Amsterdam (The Netherlands) to honour the exchange.
Program Macao
Exhibition Opening: 12, July 18:00
During the opening, Macanese visual video designer Puzzle Lai and Telemagic will give a talk and share their recent works to our local audiences.
Also the 1 MOP machine will randomly select three lucky Macanese participators to join our next exhibition in the Netherlands!
Puzzle Lai, Dave Chan and Fish Leong
Program Amsterdam
We celebrate the end of our exchange with an exhibition in VondelCS in Amsterdam. During the opening night, a few of the selected Chinese artists will give a presentation about their work as well. You're invited to come and try your luck.

19:00: Doors open
19:30: Introduction talk by initiators Telemagic and Biyi Zhu
19:45: Participating Chinese artists Puzzle Lai, Peng Ting Lei, Kin Hang Sam will give a small talk about their practice
20:30: Kick-off with 1 Euro Cinema films, drinks and music
23:00: End
---

Made possible by: Instituto Cultural Macao + Stimuleringsfonds Creatieve Industrie
Organized by: Borderless Arts
︎Macau Design Center
︎VondelCS