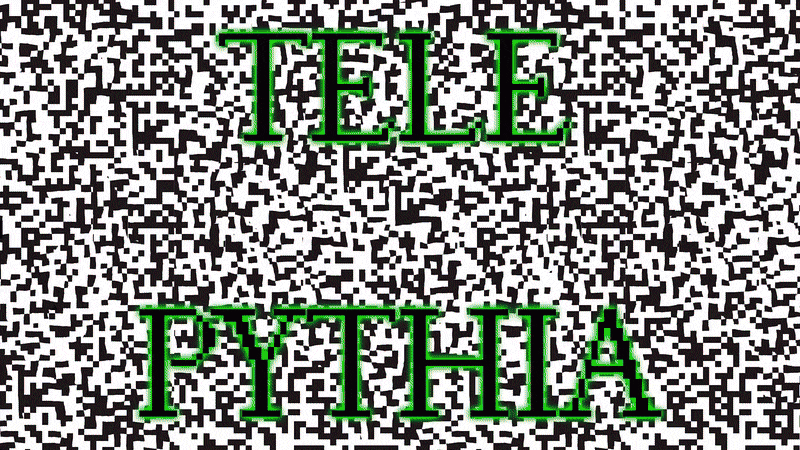 A place of techno-pilgrimage... a beacon hidden in the woods.
Find her and connect yourself through the wishing well ☞
directly with the (post-)natural streams of the island.
She is ready to offer you advice and direction
based on the current constellations, wind direction, internet traffic etc.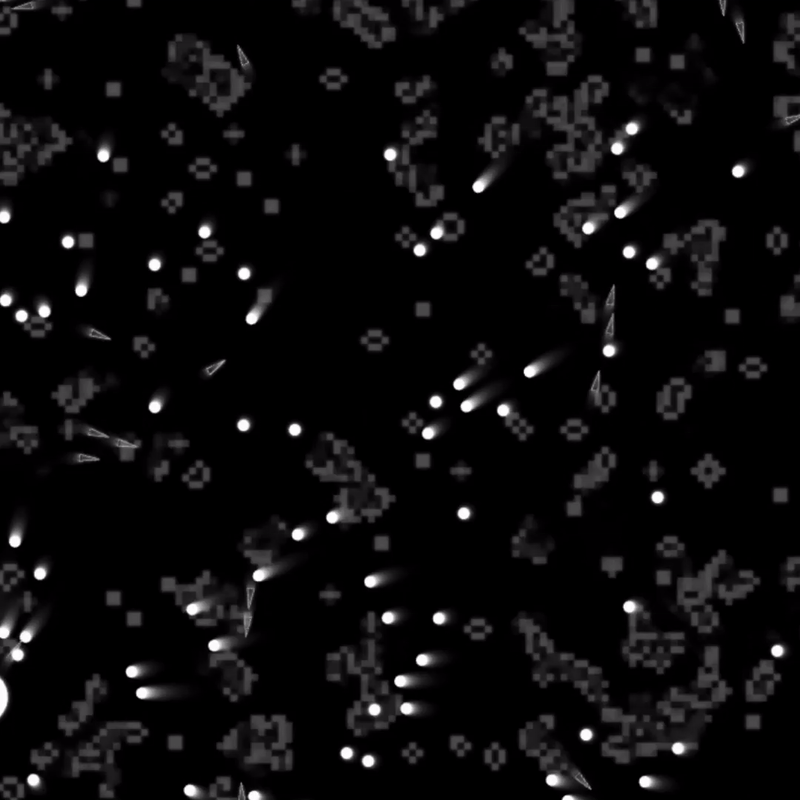 ---
Work commissioned by Into the Great Wide Open
Pillar: icw Isa van Weert
Pictures: Sander Heezer
Video 1: Charlotte Brand
Video 2: Lyubov Matyunina & Konstantin Guz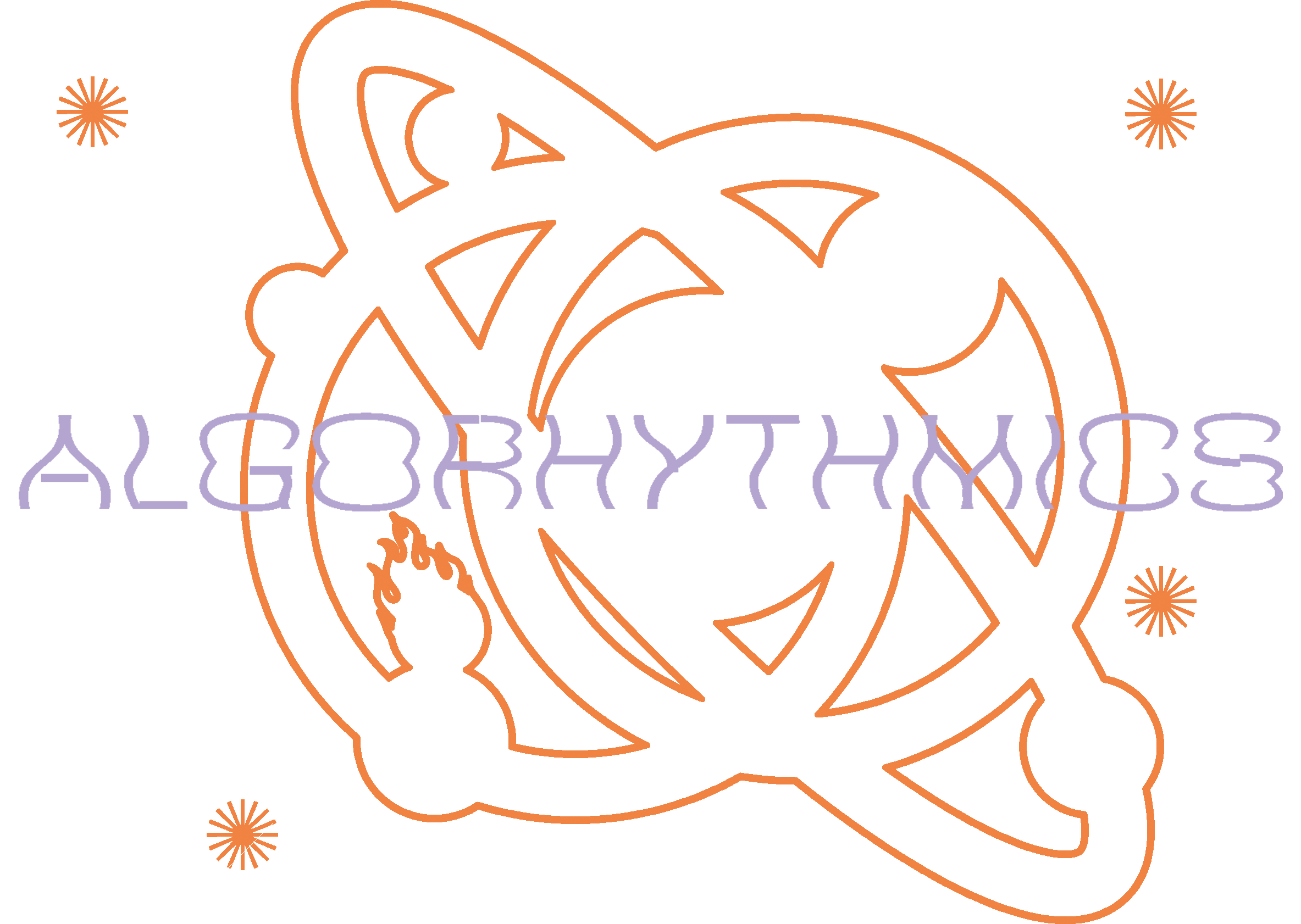 Concert in A.I. is a series of concerts where self-learning musical algorithm vNine is the abiquitous host, conductor, instrument and musician.

Through a combination of theatrical and algorithmic black boxes Telemagic searches for new insights in music, creation, space and visual design.

Concert in A.I. invites you to ascend with vNine into a exploration of extended dimensions within music.
︎︎︎
In-depth read about vNine
---

In collaboration with: Arran Lyon, Mrinalini Luthra and Valentin Vogelmann
In coproduction with Frascati Producties
Made possible by AFK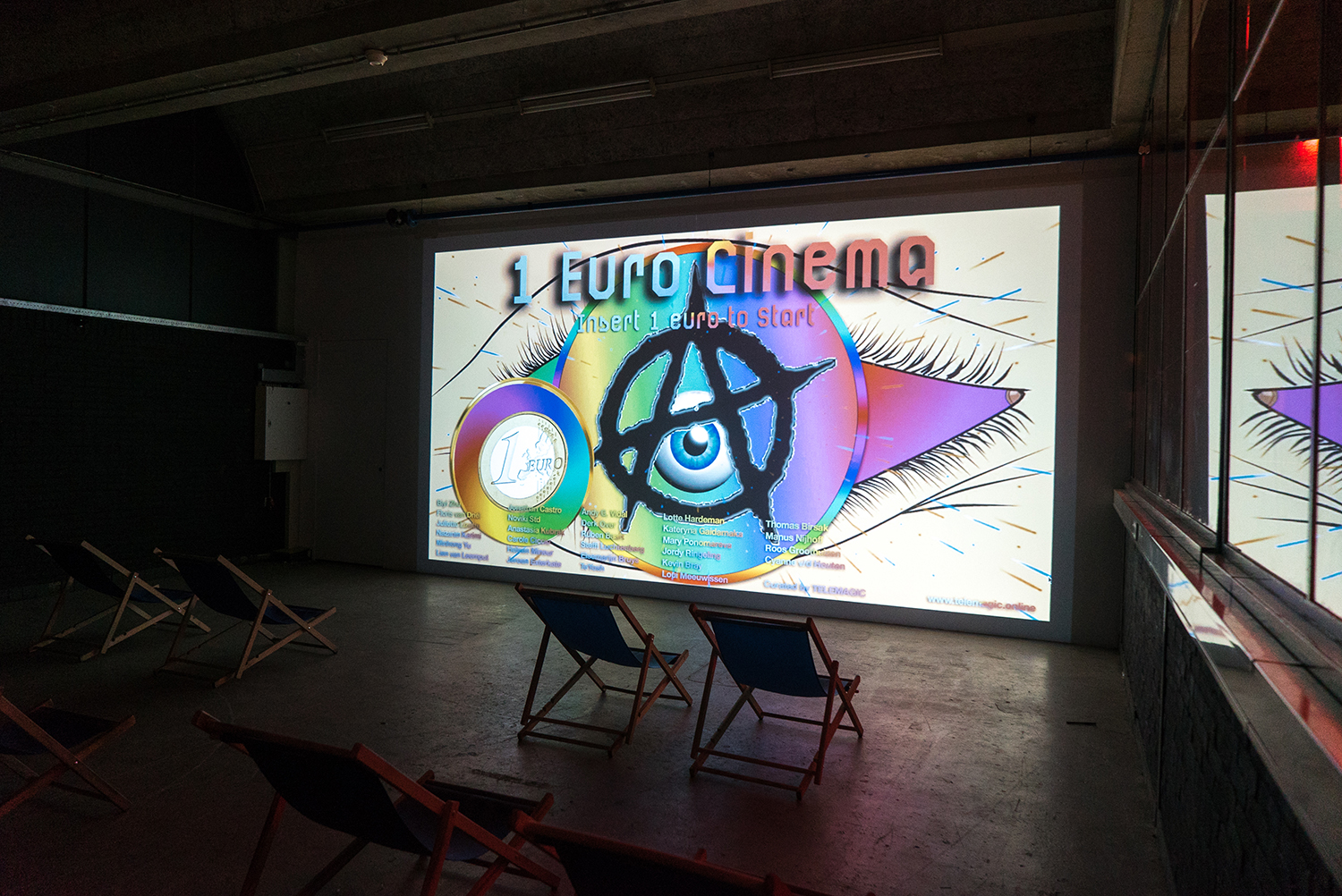 A cinematic oracle that randomly shows a movie if you put in 1 euro (out of the curated program by Telemagic).

With videoworks (from 1/17 minutes) of 40+ makers that give a perspective on invisible technology or the curated theme.

Selection of films in the 1 Euro Cinema @ de school:
---
Anastasia Kubrak
- UNREAL ESTATE
Andy G. Vidal
- 1992
Biyi Zhu - Change
Carole Cicciu
- Left Over
Chris Rijk - You Think You're a Man
Jeroen Exterkate
-
Fucking Humans
Jonathan Castro - Body Upload
Jordy Ringeling
- Extinction
Juliette Lizotte
- A Triptych Fantasy On Local Food
Kateryna Gaidamaka - Post Soviet
Kévin Bray
- In Between + Untitled
Levi van Gelder - 10 SC WLTZ
Lien Van Leemput
- Act 07
Lotte Hardeman
- Lacuna
Loui Meeuwissen
- The Chapel
Manus Nijhoff
- Like a Frog in Boiling Water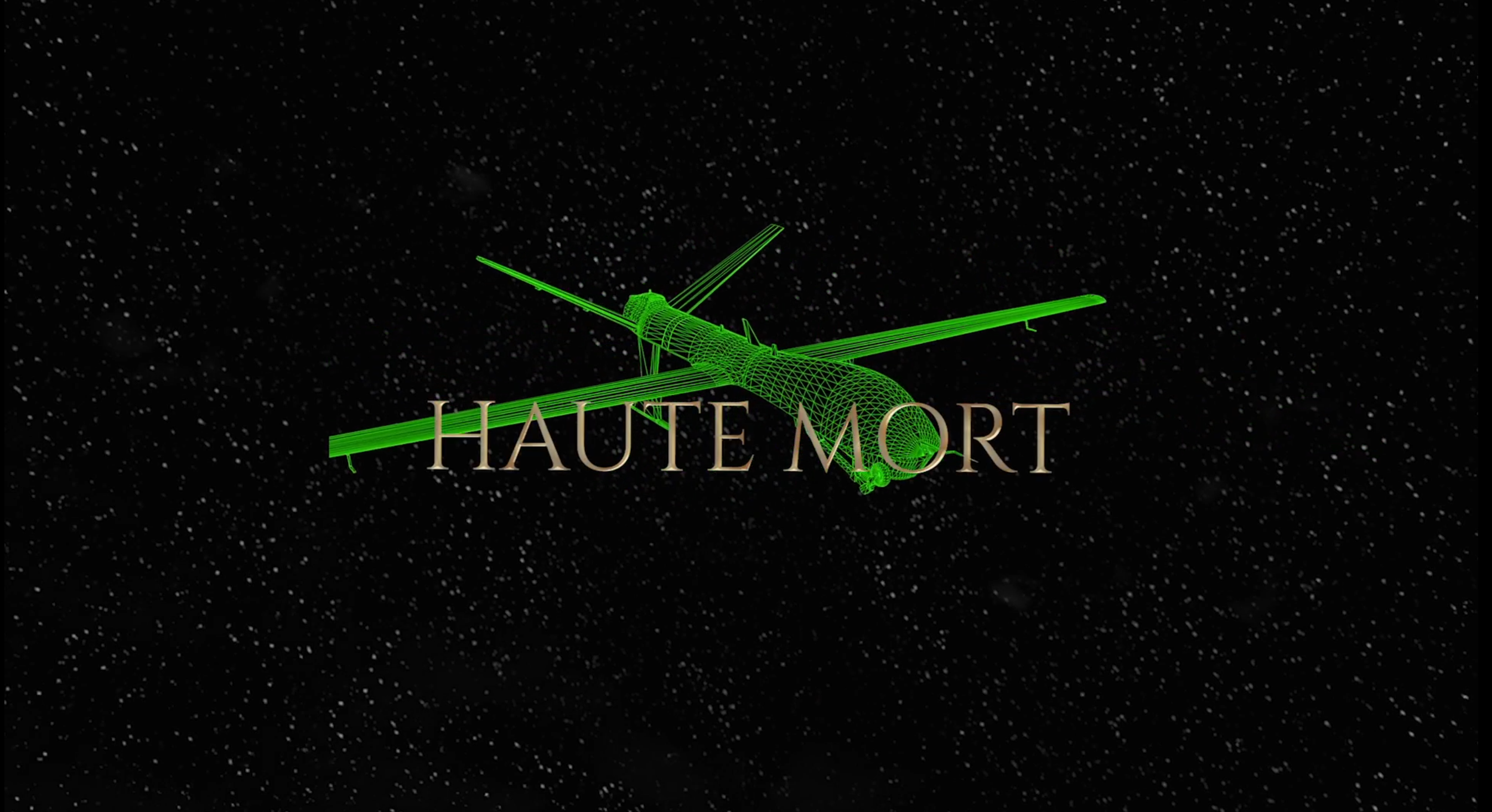 Mary Ponomareva
- Luxury Survival Fair
Minhong Yu
- Breathe
Nazanin Karimi
- Landscape on Hold
Noviki Studio - The Soul Agent
Roos Groothuizen
- I am not sure whats gonna happen
Ruben Baart
- HPRHDRSS2
Stëfan Schäfer
- Body/Ritual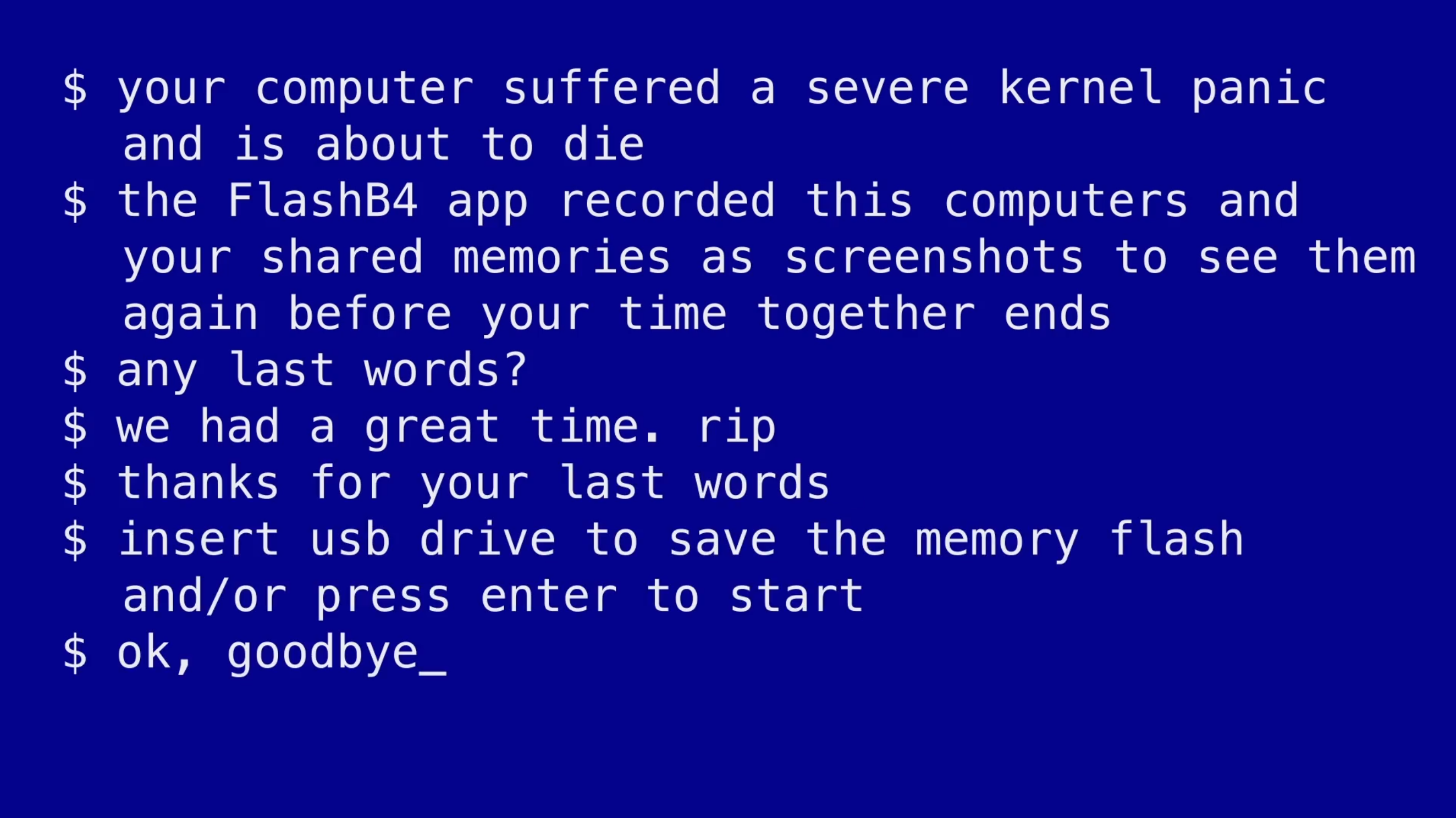 Steffi Luchtenberg - FlashB4
TeYosh
- MTV
Thomas Birsak
- Untitled
Valerie van Zuijlen
- Scrolling in to the Deep
---
Series with Guest Curators:

︎Roodkapje
︎WORM
︎De School
︎Museumn8 Stedelijk Museum Amsterdam
︎Wildeburg Festival
︎Not For Profit Art Party
︎Vondel CS
︎Macao Design Center


dröm
Dröm
is an ongoing audiovisual collaborative project with
Guenter Råler
consisting of a live show with music, lights and generative 3d visuals.
The work explores visually and sonically themes of loss, search, identity and transformation: we create virtual worlds resembling our dreams. The performance seeks to challenge and captivate the audience through an immersive experience diving into generative 3D visuals and electronic music, ranging from stretched textures, to dreamy melodies and broken beats.

The immersive effect is enhanced by the lights and images synced with specific sounds played live, in the virtual worlds but also in the physical stage design which functions as an extension of the virtual worlds.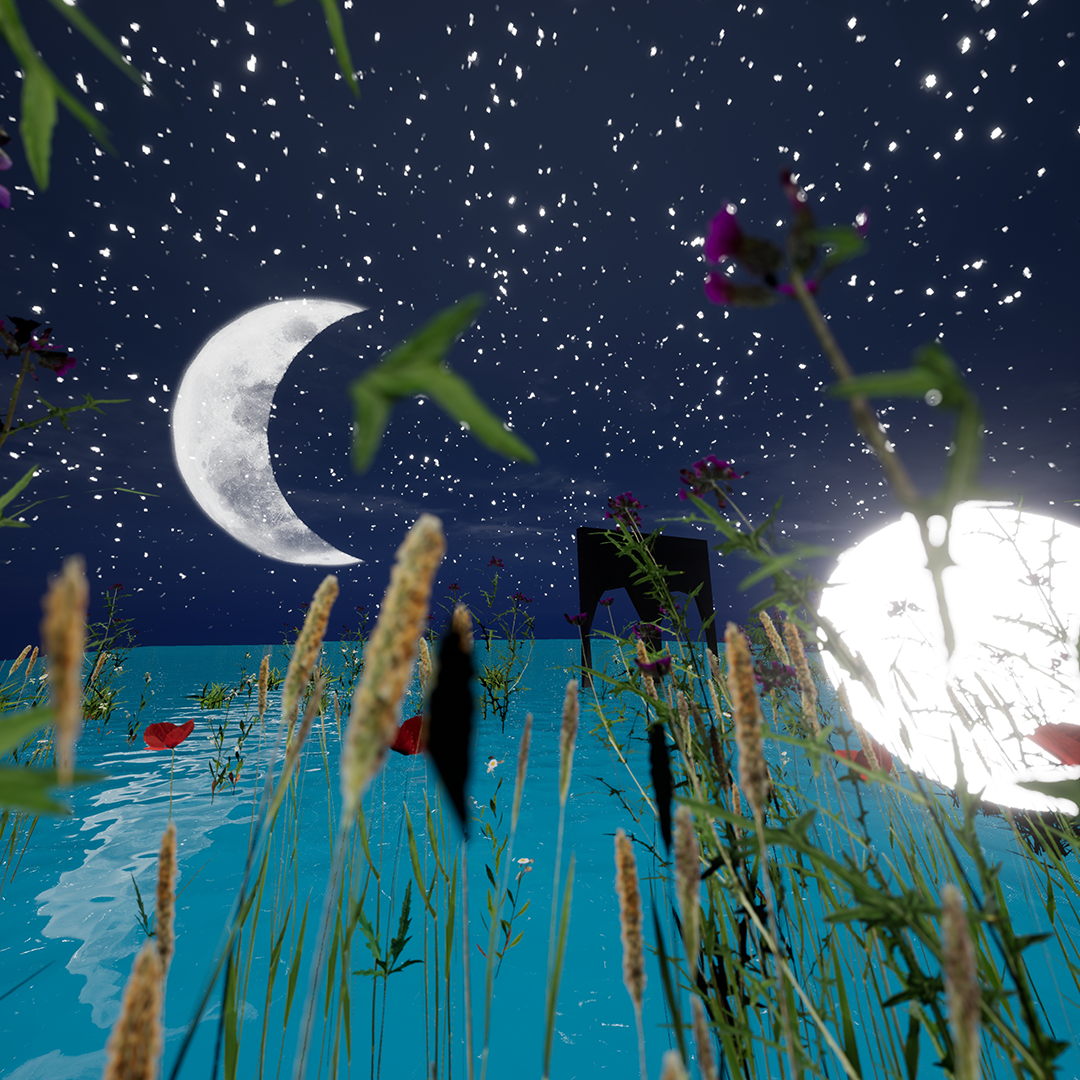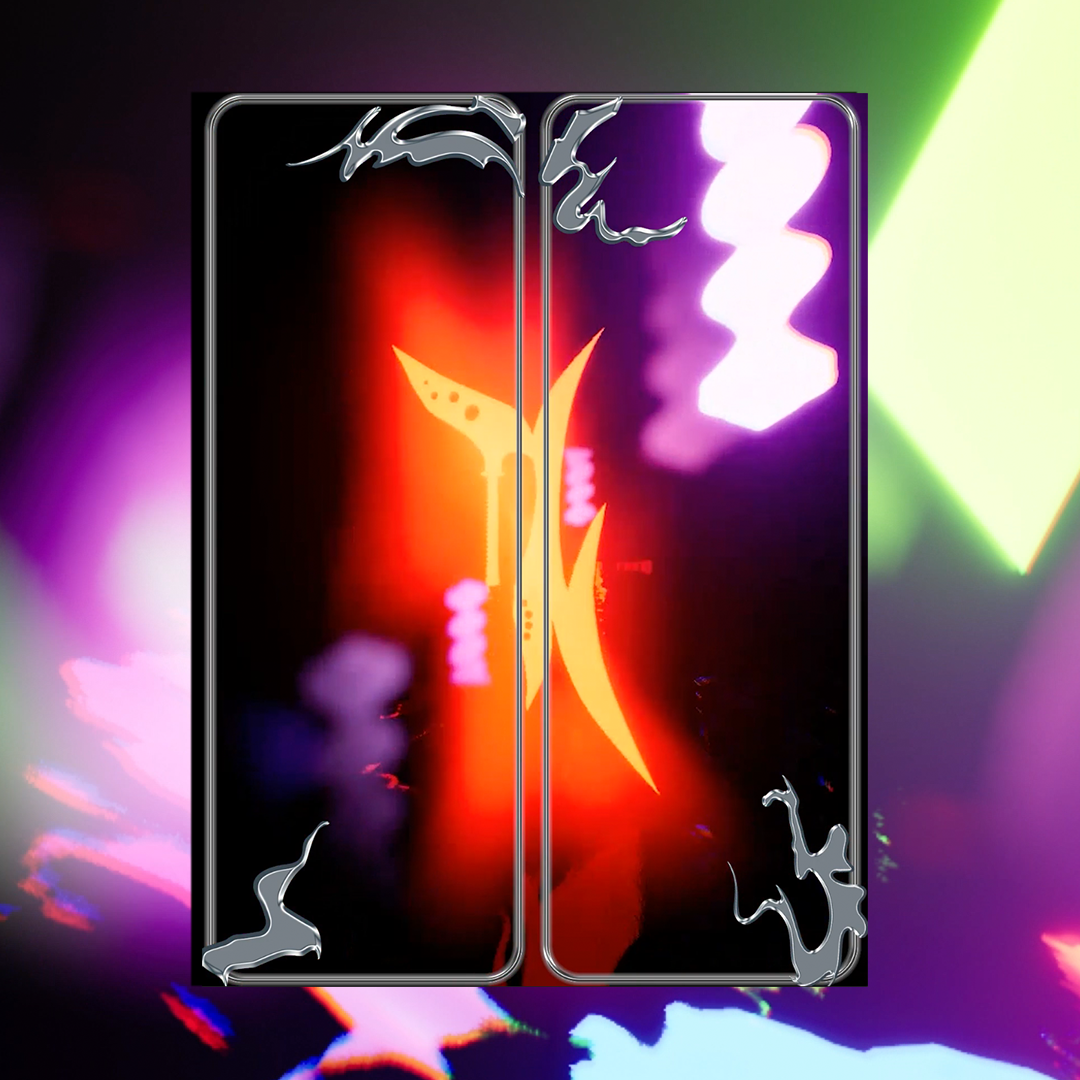 The project is inspired by current times, where we navigate moments of togetherness and isolation, and by all experiences deriving from the necessity to adapt to a new reality: Dröm dives into the possibility of re-imagining the relationship between ourself and our reality, building new scenarios that are explorable and malleable with total freedom.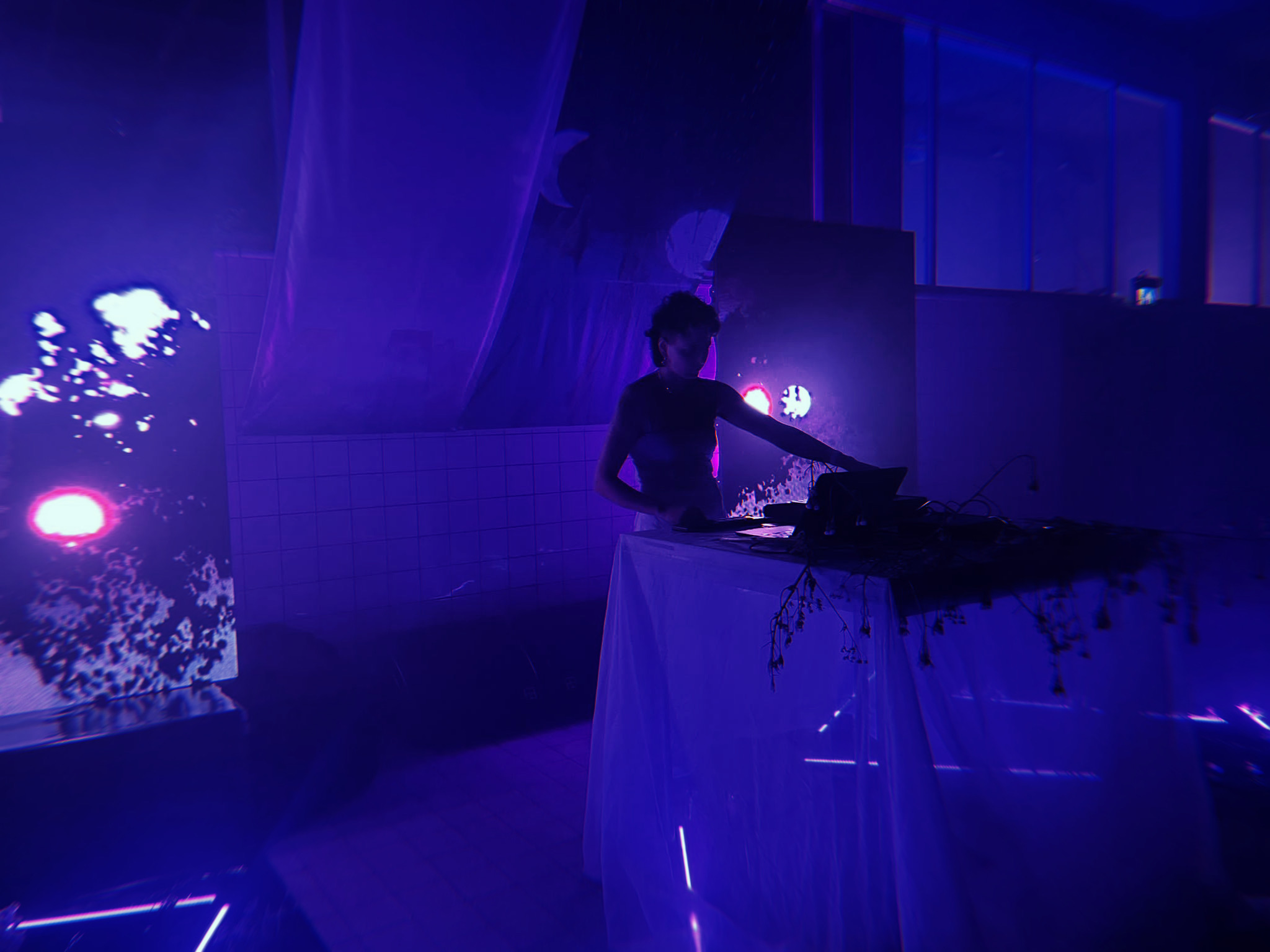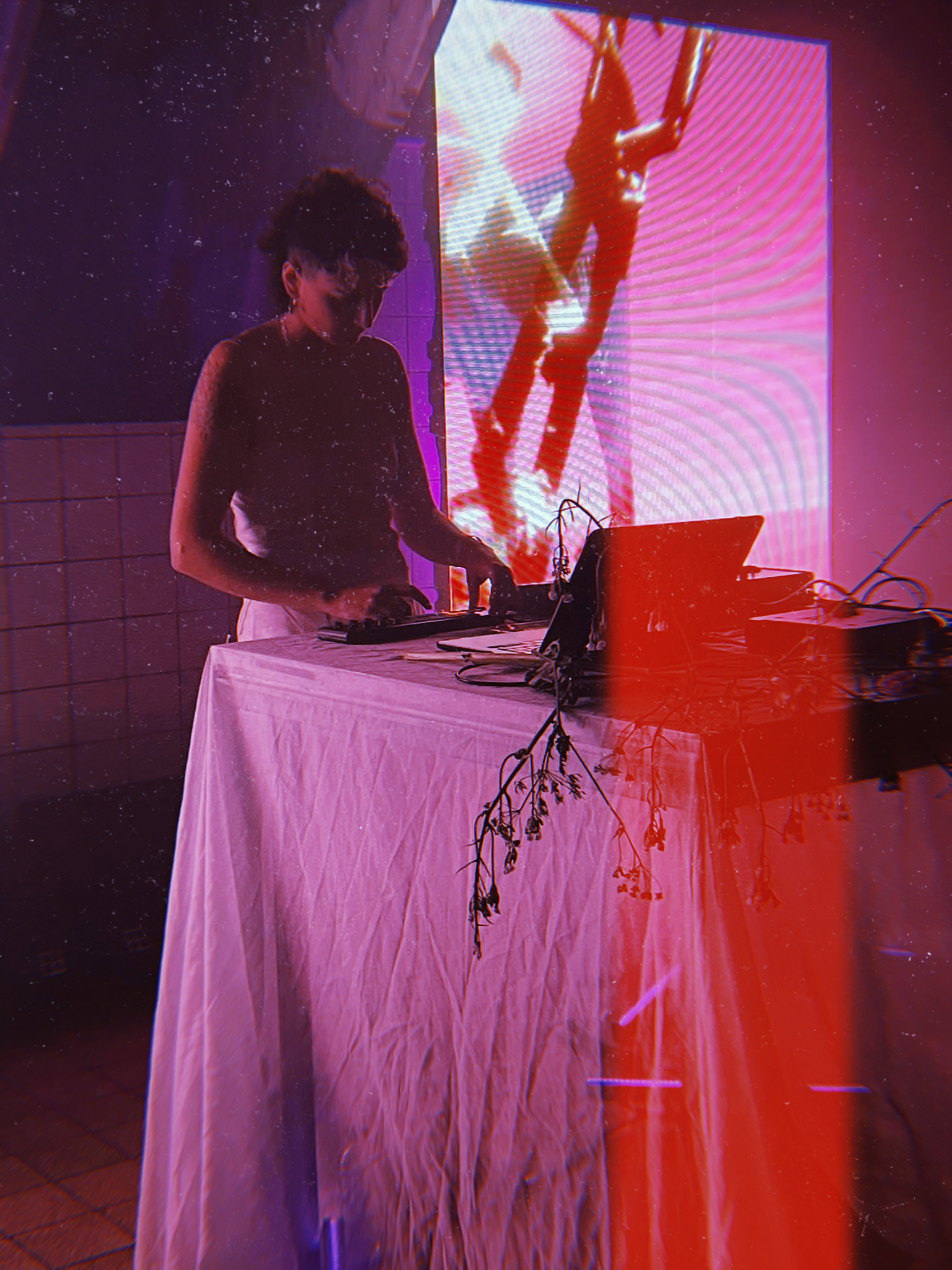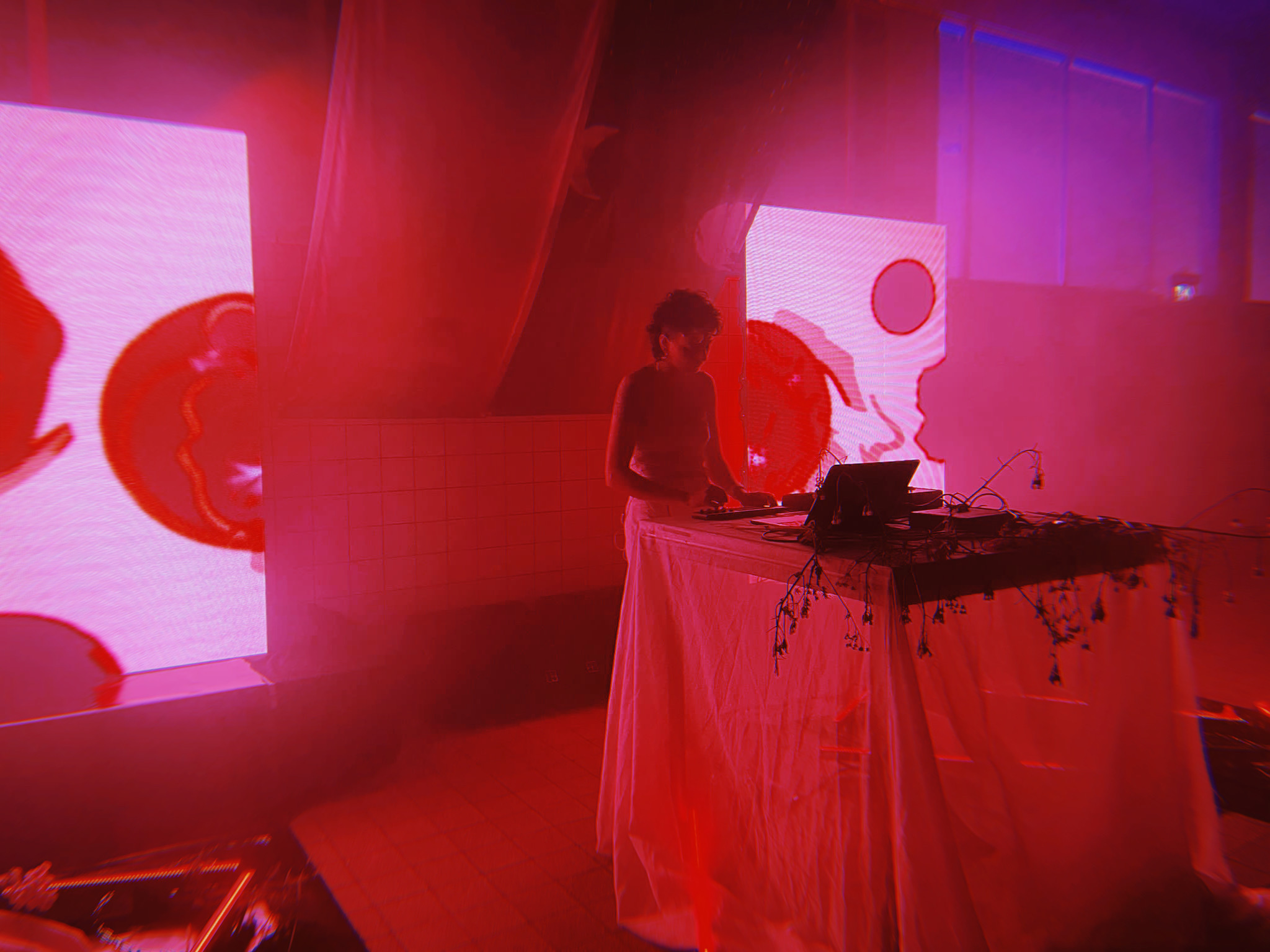 Dröm explores the liminal territory between dreams and reality. As the listener is immersed in the interactions between visuals and music, space and identity are navigated like unknown worlds where imagination is let free to shift, shape, evolve.
---
Dröm
premièred at De Wasruimte in Utrecht on May 7th.
The project is commissioned by
Freaky Dancing
.
Pictures: asmallproductioncompany
Video: Koen Bou