dröm
Dröm
is an ongoing audiovisual collaborative project with
Guenter Råler
consisting of a live show with music, lights and generative 3d visuals.
The work explores visually and sonically themes of loss, search, identity and transformation: we create virtual worlds resembling our dreams. The performance seeks to challenge and captivate the audience through an immersive experience diving into generative 3D visuals and electronic music, ranging from stretched textures, to dreamy melodies and broken beats.

The immersive effect is enhanced by the lights and images synced with specific sounds played live, in the virtual worlds but also in the physical stage design which functions as an extension of the virtual worlds.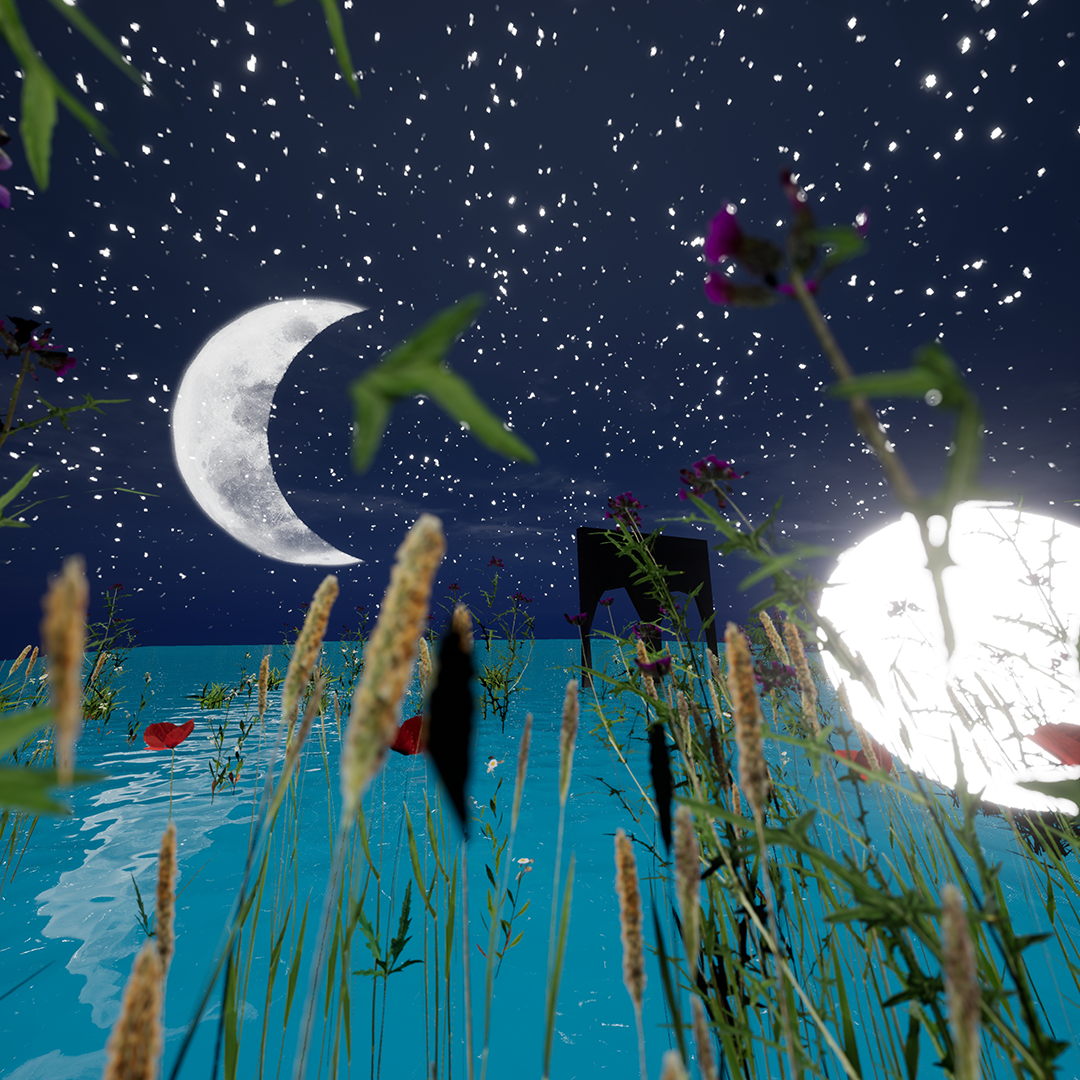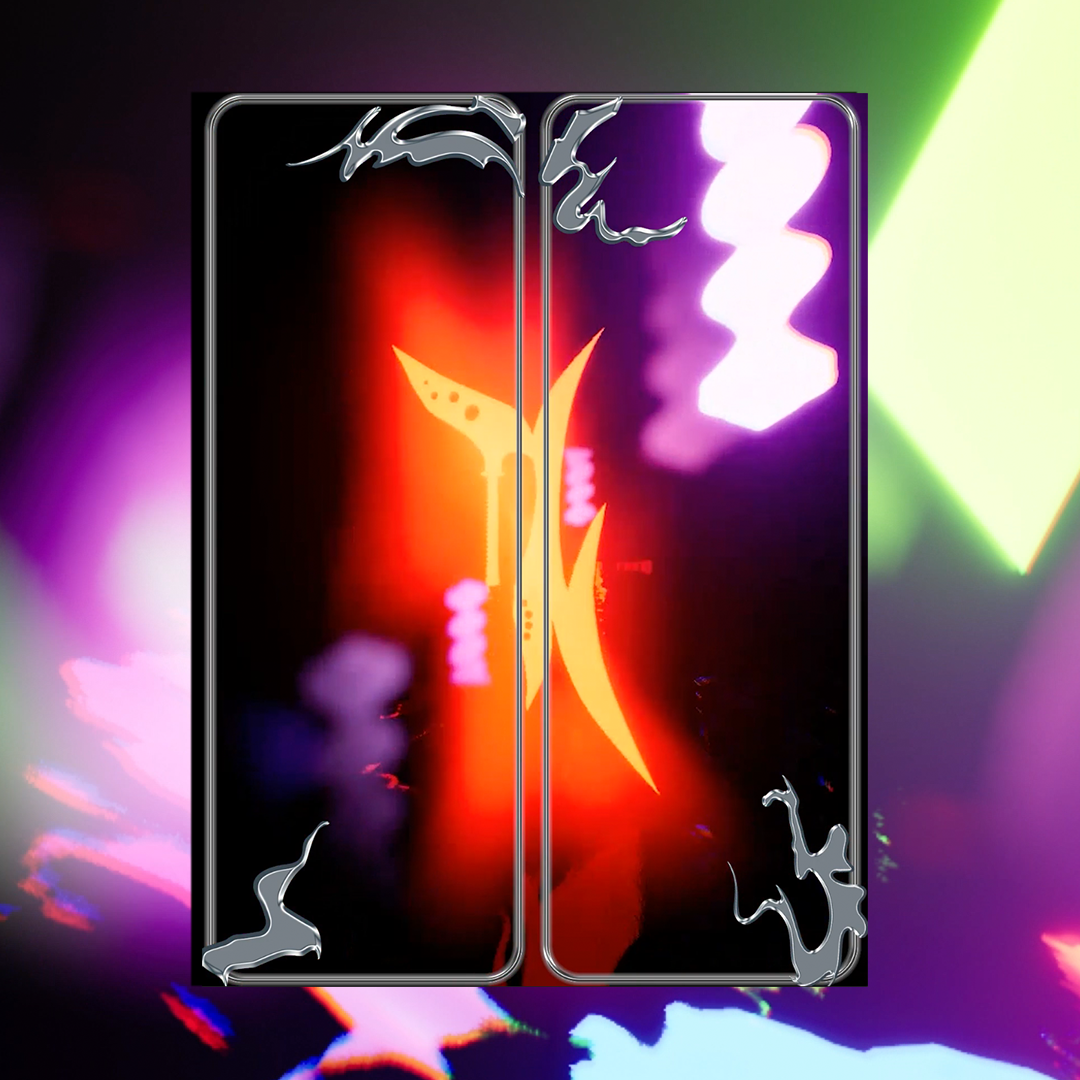 The project is inspired by current times, where we navigate moments of togetherness and isolation, and by all experiences deriving from the necessity to adapt to a new reality: Dröm dives into the possibility of re-imagining the relationship between ourself and our reality, building new scenarios that are explorable and malleable with total freedom.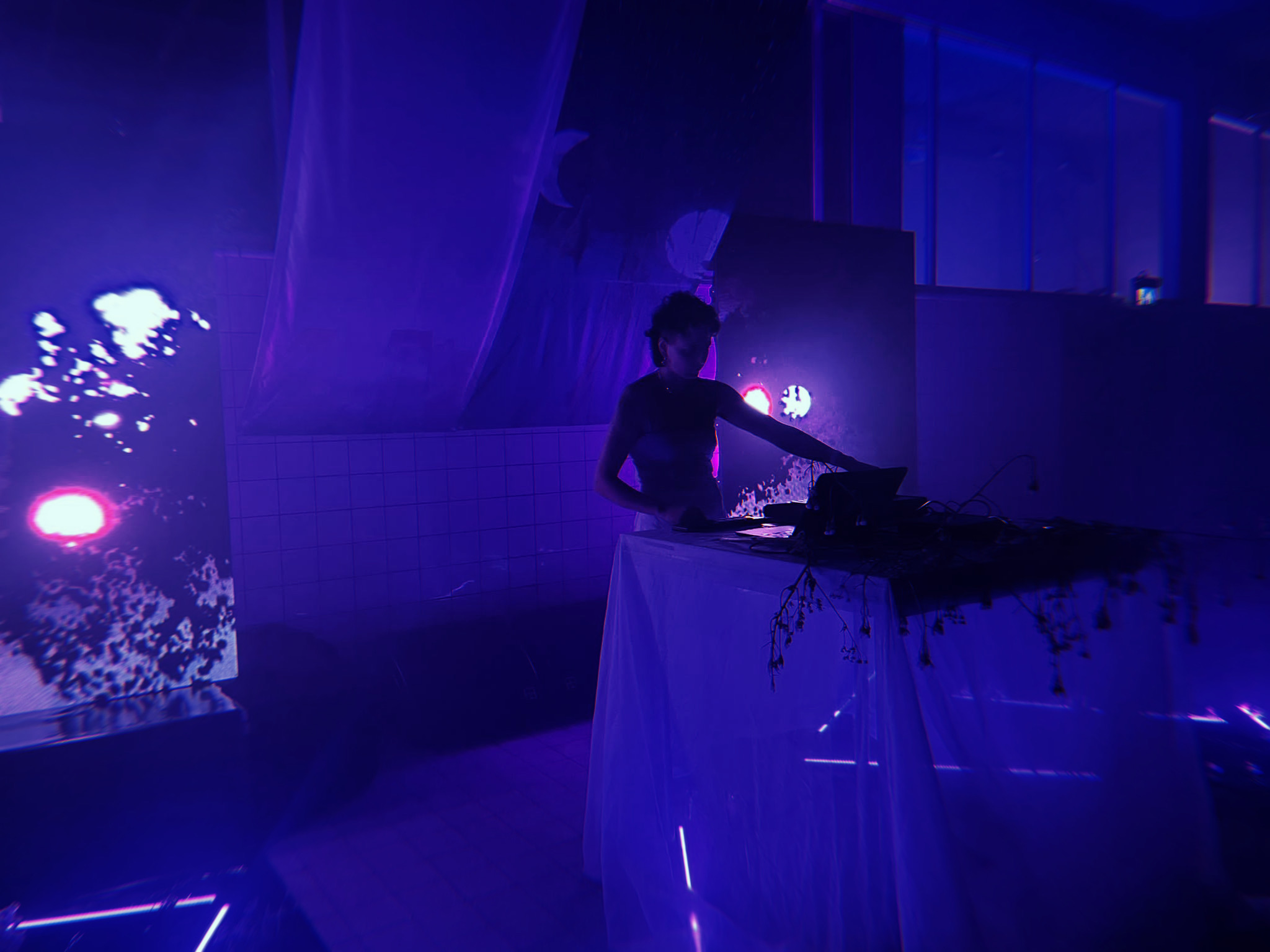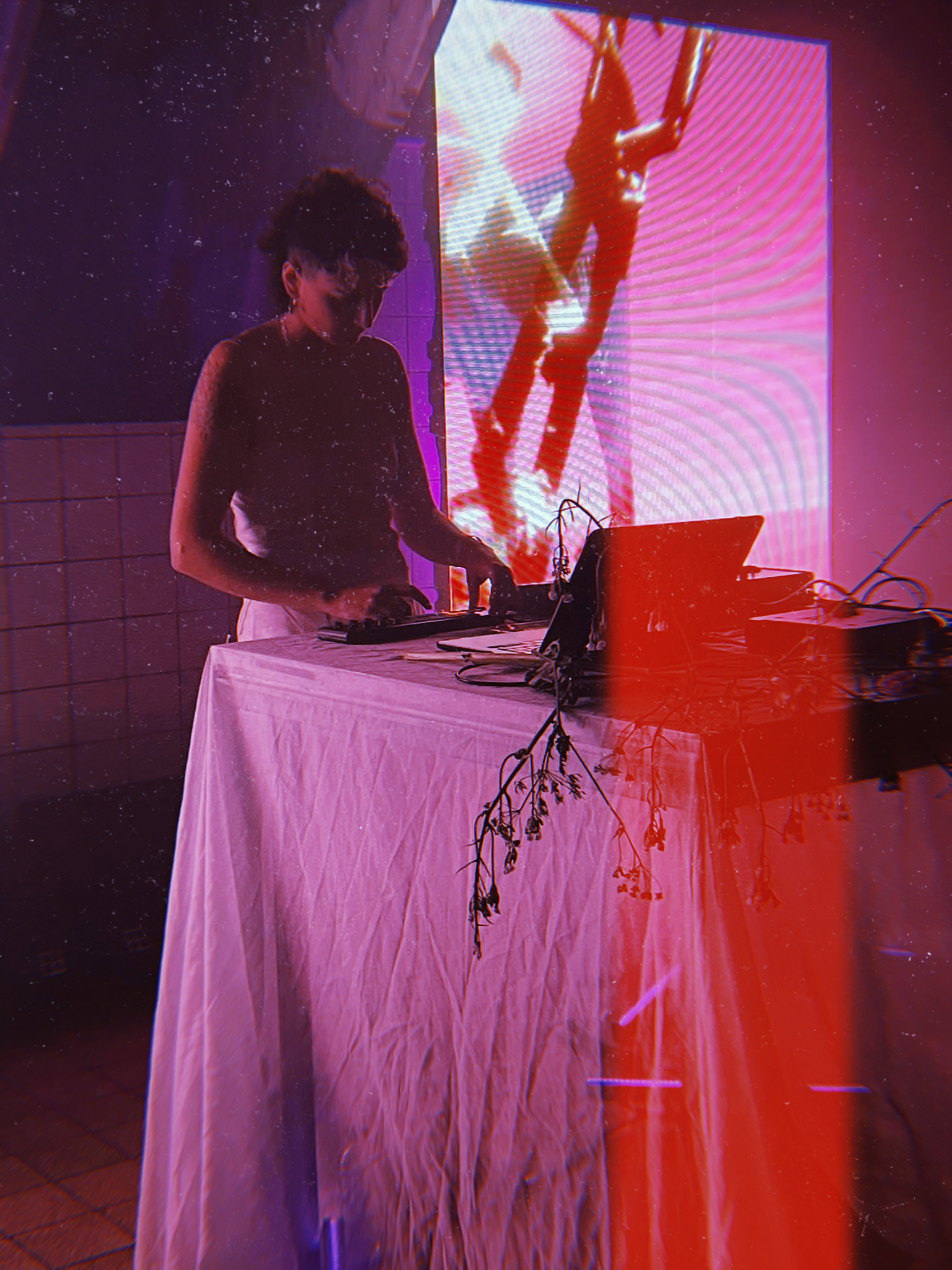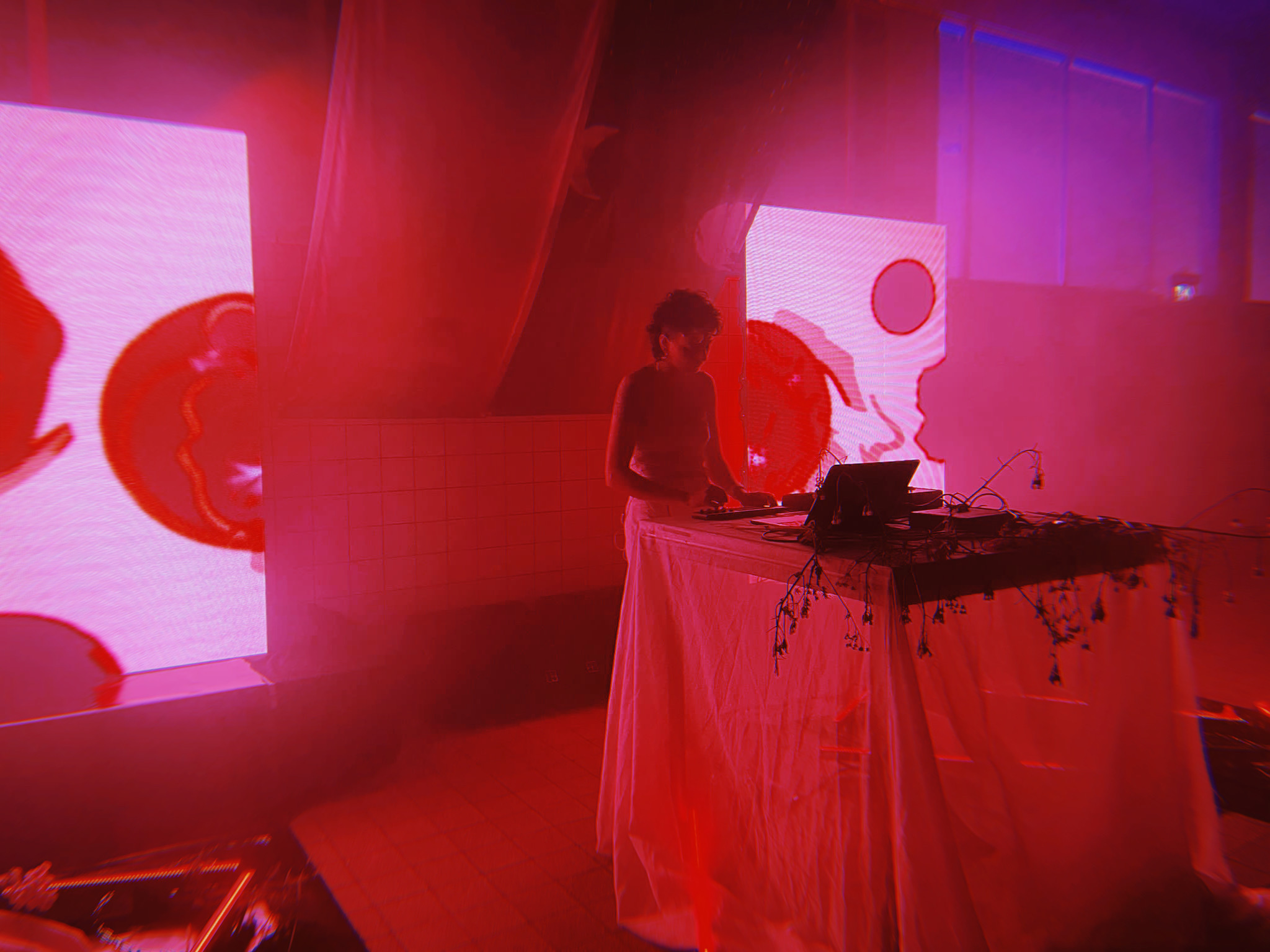 Dröm explores the liminal territory between dreams and reality. As the listener is immersed in the interactions between visuals and music, space and identity are navigated like unknown worlds where imagination is let free to shift, shape, evolve.
---
Dröm
premièred at De Wasruimte in Utrecht on May 7th.
The project is commissioned by
Freaky Dancing
.
Pictures: asmallproductioncompany
Video: Koen Bou